Premium Beats, Beatstars, Airbit Type Instrumentals from Full range beats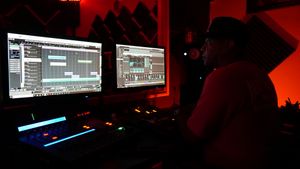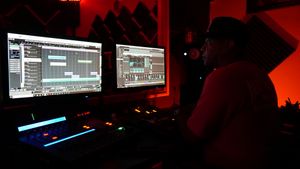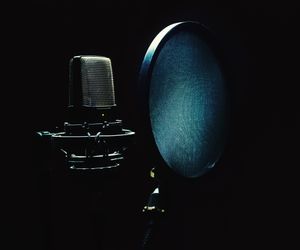 Enter your name & email below and get 15+ FREE beats!
Get FREE Beats from one of the best producers around!
It used to be that one of the best ways to find special beats for your next classic, rap or R&B album was Soundclick.  Everything from slow jams to club bangers would be at your disposal. There were limitless beats options. In fact, you don't have to buy Soundclick instrumentals from the soundclick site or even Beatstars. Some of the beatmakers have enabled us to buy sick beats by using beat stores. The best method to buy beats is to purchase it directly from the personal website of the beatmaker or producer. Most of the websites, like Airbit, formerly Myflashstore, and Beatstars provide you instant download option after you have made the payment. This saves a lot of your precious time since you don't have to wait for the email of the producer containing files you paid for. Sounds great….Yes? Nothing like getting hot instrumentals, some of the best rap instrumentals, directly to your inbox instantly. 
We have got you covered at www.FullRangeBeats.com. It is a one-stop destination for artists, writers, record labels, etc. to get top-class instrumental beats, exlcusively or lease at affordable rates. With more than 15 years of experience in the music industry, RJ Full Range produces cool beats, original beats, for you. Now get the biggest bang of your buck with Full Range Beats. You can get 20dollarbeats although most of them start at $19.99 for lease. You can get a discount if you buy more than one at a time.  
Looking for exclusive rap, hip hop or trap beats for your new track or album? Then you are at right place. RJ Full Range will work with you to develop special, unique and custom.. almost any type beat for your project. We guarantee that all of the instrumentals and beats are exclusive to you and will never be used in any other projects(if you grab the exclusive purchase). Full Range Beats offers instrumentals for sale and specialized, high-quality beats for your composition or new track. What makes us different is the fact that all of our rap, trap, R&B, and pop beats and instrumentals are available for all instant download for all of our customers. Get started today and utilize us to create special and unique custom songs. Add some of our professional sound betas to your next project or album with Full RANGE Beats and instrumentals.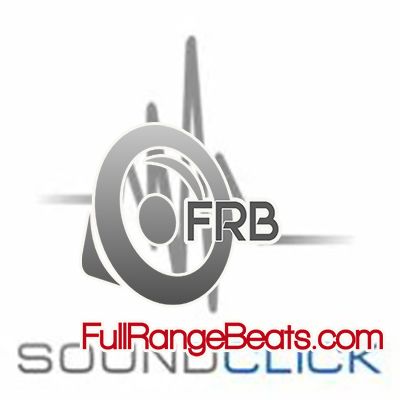 Full Range Beats vs. Soundclick?
My issue & solution
Is FullRangeBeats.com better than Soundclick.com? 
In some ways, I would say yes. Full Range Beats definitely doesn't have the selection that Soundclick has and the variety of producers. At the same time though, Full Range Beats does have a selection of different types of instrumentals for sale. This includes great song instrumentals for pop, hot instrumentals for R&B and sick rap beats, including Hip Hop and trap team type beats. Full Range Beats has incredible West Coast instrumentals and even Metro Boomin beats for sale. Not beats actually produced by him, but, that feel. Full Range Beats has Post Malone type beat, Drake type beats, all the way over to Nick Jonas, and Ariana Grande type beats.
In my humble opinion, if you're gonna check out Soundclick instrumentals, you should stop by FullRangeBeats.com first.
On top of high quality beats, we have the edge by ease of selection. It's so much easier to find the type of beat you're looking for.
At the end of the day you will have to make your own decision but Full Range Beats definitely has cool beats you should look into when shopping for hot instrumentals online.
Also with pricing... we have $10 beats, 20dollarbeats, although most of our beats start at $25 for the lease and $400 for the exclusive beats for sale. We even offer free beats to try out!
Make FullRangeBeats.com your first stop when looking for your next hot instrumental beat!
Where To Get Premium Beats For Your Songs? 
Are you an online producer with a large enough audience that will listen to and purchase your music creation? Do you have a social media presence influential enough to maximize your song's reach? Do you have an adequate budget set aside for producing music? If you answer yes to all these questions, then it's a wise option to buy premium beats to make music. 
You've often heard about sites like Beatstars that give premium beats purchased through different methods such as Cashmoneyap and others. In this article, we will inform you about the best sites to buy premium beats. 
What are Premium Beats? 
Premium beats are beats produced by beat producers and are available online for purchase. When you purchase a beat, you get the legal rights of using the beat to create your own song under a license agreement. 
This process of making music of using purchasable beats is not new and has been going on for many years. You will find a number of websites where beat producers make their beats and sell them. 
From there, you can get the beats of your choice and use them anyway you want to create a song. Soundclick, Beatstars, and similar websites are all popular examples for this. 
Why Buy Premium Beats? 
Suppose you do great rap and looking forward to letting your voice heard by a broader audience. For that, you will need to have good audio production that requires a lot of technical expertise and skills. 
Purchasing premium beats can be helpful in this regard because you get original content without the copyright issues as you are granted certain legal rights this way. 
Websites for Purchasing Premium Beats 
These are a few sites that let you buy premium beats online: 
Beatstars 
Beatstars is one of the most popular websites for purchasing beats online and selling. It specializes in the collection and revenue for the production of music for the owners through Youtube. 
You will have to get a membership, which is easy, and you are good to go and buy beats from seasoned artists from all around the globe. 
Airbit 
Airbit provides a marketplace where you can sell and purchase beats. A significant feature of this platform is that it does not take a share of your money. So you can get a premium beat free download service here. 
Moreover, song producers can purchase the beats through secure payment methods like PayPal. 
Soundclick 
Soundclick is a platform that lets you upload and download beats in MP3 format. It gives you more control. There is a range of packages available that go from basic, premium, to exclusive. 
Beatbrokerz 
Beatbrokers is another alternative website from where you can upload and purchase quality beats to create your own music. There are custom offers available and a facility for instant file delivery, which makes this website a good platform. 
Conclusion 
If you want to expand your music career and take things on a professional level with limited resources in skills, it is always a good idea to get premium beats for songs that will help you get the right music for your creations. You can use online payment methods to get these beats with the license agreement.